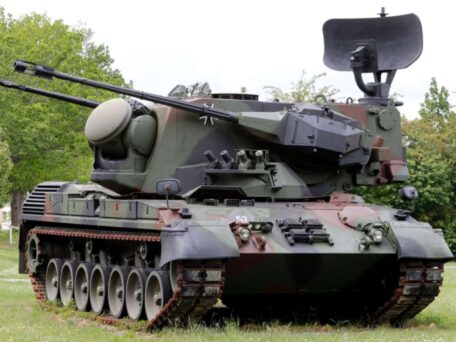 Thursday, September 15, 2022
Germany transferred four more Gepards and 65 refrigerators to Ukraine.
Over the past week, Germany has transferred four more Gepard anti-aircraft self-propelled artillery systems to Ukraine, bringing their total to 24, announced the German government. In addition, another six Gepard units are being prepared for shipment to Ukraine. The Gepard anti-aircraft self-propelled artillery can fire 35 mm shells at a rate of up to 1,000 rounds per minute. However, in typical conditions, it fires in short bursts that adapt to the target. Previously, the system's manufacturer trained Ukrainian soldiers in Germany on how to use the system. In addition, 65 refrigerators for medical supplies were transferred in addition to the two units previously transferred. Currently, Germany's military aid to Ukraine is estimated at $1.2B.