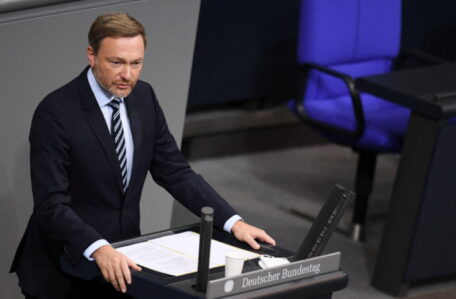 Tuesday, August 9, 2022
Germany promises to release €8B in aid from the EU.
Germany will help Ukraine to quickly receive the next €8B in macro-financial assistance from the EU and will take the lead in this process, said German Finance Minister Christian Lindner. The Prime Minister of Ukraine, Denys Shmyhal, thanked Germany for its significant support, particularly for €300M in loans and €1B in grant aid. Also, he thanked Germany for their help with the European Union's provision of the first €1B tranche of macro-financial assistance. Previously, the European Commission decided to provide €9B of macro-financial support. However, after Ukraine received €1B the rest of the money was frozen. After negotiations, Ukraine expects to receive the rest of the money in the next month.