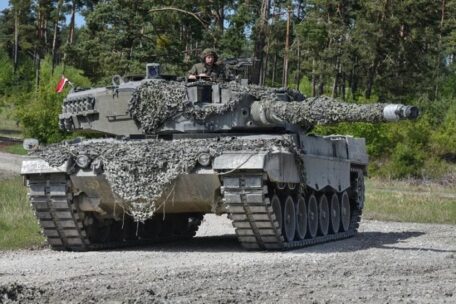 Monday, January 23, 2023
Germany claims Leopard delivery does not depend on the US supplying the Abrams.
Berlin did not put forward a condition requiring the US to transfer its Abrams tanks to Ukraine in order for the approval of the supply of German Leopard tanks to Kyiv, said the representative of the German government, Steffen Gebeshreit. Previously, the new German Defense Minister, Boris Pistorius, said that Germany could supply tanks to Ukraine or allow countries that use Leopard tanks to re-export them to Ukraine. At the same time, German chancellor, Olaf Scholz, said that he was consulting with allies regarding the possible transfer of tanks to Ukraine and that any announcements on this issue should be coordinated with partners. Vice-Chancellor Robert Habek noted that it would be easier for Berlin to hand the tanks over to the US first. The representative of the White House, John Kirby, said that the US will not pressure Germany to provide tanks to Ukraine.