German Rheinmetall plans to build a tank production plant in Ukraine.
Monday, March 6, 2023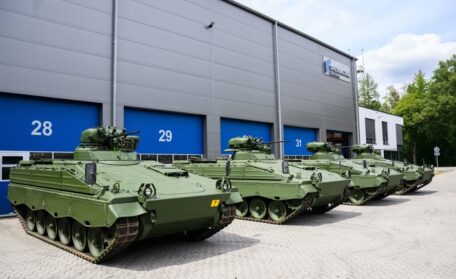 Negotiations for constructing a new €200M defense factory have already begun, said the head of the company, Armin Papperger. According to him, the plant could produce up to 400 Panther-type main battle tanks a year. Papperger expects a decision within the next two months. The Panther is a modern main battle tank concept, which the Rheinmetall concern unveiled in the summer of 2022. The new tank is based on Leopard 2 and is most beneficial for countries with the Leopard already in service. The head of Rheinmetall is convinced that the plant can be protected from Russian air raids with the help of air defense systems. Papperger believes that Ukraine needs 600 to 800 tanks to win the war. In his opinion, the war will probably last for years. He believes that Ukraine has enough weapons to defend itself but lacks the resources to regain its territory.
Support UBN team