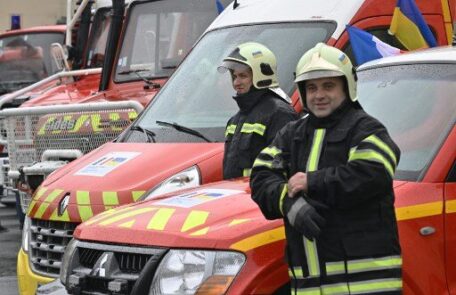 Wednesday, May 4, 2022
France has provided €100M in humanitarian assistance to Ukraine,
in addition to military and financial support since the Russian invasion.  The French Government has sent food, medical and housing equipment, rescue and firefighting equipment, and 50 ambulances. This assistance is provided in addition to the supply of weapons, which the Ministry of Defense also estimated at €100M. Most recently, France also sent Caesar self-propelled artillery units to Ukrainian forces. In addition, the French Development Agency has provided support to Ukraine in the form of a state-guaranteed loan of €300M.