Europe issues €1B in bonds to help Ukrainian refugees.
Monday, September 26, 2022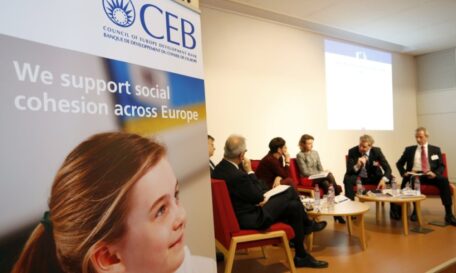 The Council of Europe Development Bank (CEB) has resumed issuing its €1B seven-year Social Impact Bond (SIB) after the Bank of Lithuania invested €100M, the CEB said. In April this year, the bank launched social impact bonds in response to the refugee crisis caused by the war in Ukraine to help its member states support millions of people seeking safety. The collected funds will go mainly to help Ukrainian refugees in various countries. The Chairman of the Board of the Bank of Lithuania, Gediminas Shimkus, also announced the release of a silver collector's coin at the end of the year, the proceeds from the sale of which will be directed to Ukraine's needs.
Support UBN team