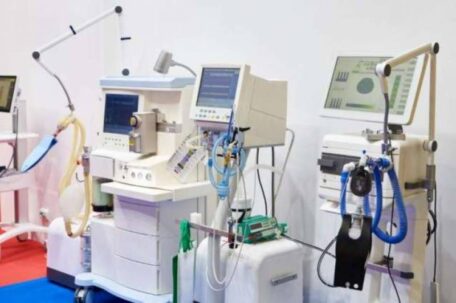 Thursday, April 14, 2022
Emergency medical equipment is coming to Ukraine this month.
 As part of the World Bank's "Serving People, Improving Health" project, the Ministry of Health of Ukraine has signed nine contracts totaling about $35M to procure and deliver emergency medical equipment and supplies to Ukrainian hospitals. In April 2022, the following will be delivered to hospitals in Ukraine: 1,400 infusion and syringe pumps, 40 anesthesia machines, ​600 patient monitors, ​600 video laryngoscopes, 800 suction units, 1,100 reusable resuscitators, 300 portable capnographs for emergency and intensive care, 500 ultrasound machines, 150 ECGs, and 200 mobile X-ray machines. All necessary accessories and consumables will also be supplied with the new equipment delivered to Ukraine by the UN World Food Program.