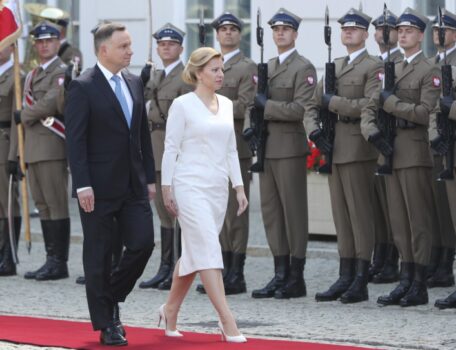 Thursday, June 9, 2022
Duda and Chaputova go on a tour to support Ukraine's European integration.
 The presidents of Poland and Slovakia, Andrzej Duda and Zuzana Chaputova, begin a tour of southern Europe on Wednesday to persuade the region to support Ukraine's rapid integration into the EU. During the two-day visit, they will visit Portugal and Italy, reported the press service of the President of Poland. The Polish and Slovak delegations will then travel together to Bucharest, where the Bucharest Nine Summit will take place on Friday. During a visit to Opole Voivodeship, Poland, Duda said that one of the issues to be discussed with the Portuguese and Italian leaders would be the export of grain from Ukraine.