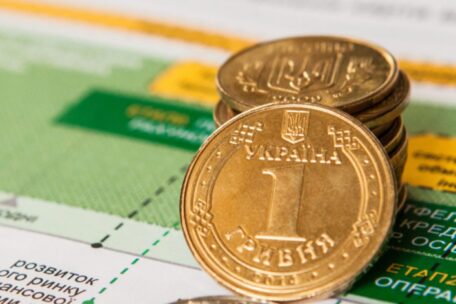 Wednesday, August 3, 2022
Debt service of government bonds exceed borrowings by UAH 30.7B.
Since the beginning of the war, the amount of funds paid by the Ukrainian government for repayment of domestic debt instruments exceeds UAH 30.7B, which is the amount of funds attracted to the state budget through government bonds auctions, reported the National Bank. Thus, during the five months of the war, the government has allocated UAH 112.2B, $1.5B, and €168M to repay domestic government bonds. On July 27, the Ministry of Finance paid the equivalent of UAH 6.4B, of which UAH 3.2B went to individuals and business representatives. At the same time, UAH 92B, $908.7M, and €383.5M were raised from the placement of new debt instruments on the domestic market. In March, the amount of funds received by the government at auctions from the sale of bonds exceeded the payment amount for these instruments by UAH 10.6B. However, in the future, the balance of internal debt operations of the government will become negative.