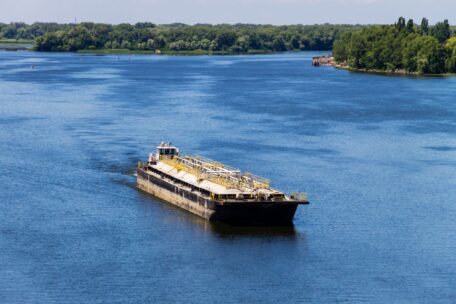 Wednesday, December 8, 2021
Cargo Transportation on Dnipro River is up by 31%.
The cargo volume which was transported on the Dnipro River in January-November 2021 amounted to more than 13.2 mln tonnes, which is 31% more than in the same period in 2020. The majority of freight was construction materials – 8.8 mln tons (an increase of 72%), grain more than 3.1 mln tons (same as last year), and metal products – more than 1.1 mln tons (a decrease of 30%). In addition to this, in the 11 months of this year, 24,500 tonnes of dangerous goods were transported along the Dnipro.