Britain's Defense Ministry has explained why Putin's war is not going according to their plan.
Wednesday, April 13, 2022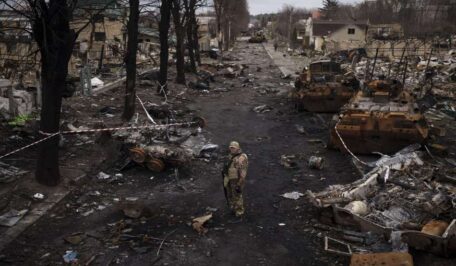 According to the British Ministry of Defense, the Kremlin says the war in Ukraine is going according to plan, but this is not the case, and Russia's plan is failing. "At least six Russian generals have been killed in combat during the conflict. Russian soldiers are suddenly changing positions and attacking their commanders. 2,151 Russian vehicles, artillery units, and aircraft have been damaged, abandoned, destroyed, or captured, three times more than in Ukraine. Russian units, which suffered heavy losses, were forced to return to Belarus and Russia to reorganize and replenish supplies. Russian troops accidentally shot down their own plane." Is this really their plan?
Support UBN team