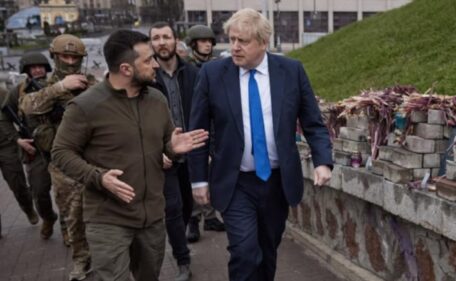 Monday, June 20, 2022
Boris Johnson unexpectedly traveled to Kyiv to meet Volodymyr Zelenskyy.
 At a joint press conference with President Zelenskyy, Boris Johnson outlined the UK's training program for Ukrainian troops, saying it will harness "that most powerful of forces, the Ukrainian determination to win," reported BBC. Downing Street said the UK-led training scheme will have the potential to train up to 10,000 Ukrainian soldiers every 120 days and will allow them to "accelerate their deployment, rebuild their forces, and scale up their resistance." In addition, soldiers will learn "battle-winning skills for the front line, as well as basic medical training, cyber-security and counter explosive tactics." If President Zelenskyy accepts the offer, there will be discussions about the size of the training operation, which is expected to take place outside Ukraine.