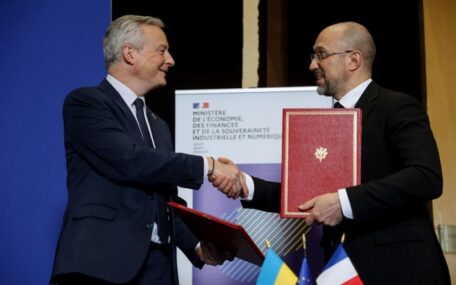 Wednesday, December 14, 2022
At a conference in Paris, Ukraine has attracted $1B in aid for the winter and is waiting for the creation of a solidarity platform.
Half of the money attracted are grant funds, and the other half are goods, works, and loans, most of which the state will receive this year, Prime Minister of Ukraine Denys Shmyhal said. According to Shmyhal, an effective and efficient platform of solidarity with Ukraine is also envisaged in addition to financial assistance. It will summarize and consolidate Ukraine's needs and provide a mechanism for an immediate response from partners. The conference also launched a large-scale energy-saving program. This comprehensive program was initiated to replace 50 million old lamps with new LED lamps. The European Commission will finance the purchase of 30 million of them. "In this way, we will save 1 GW of electricity and reduce the deficit in the network," Shmyhal added.