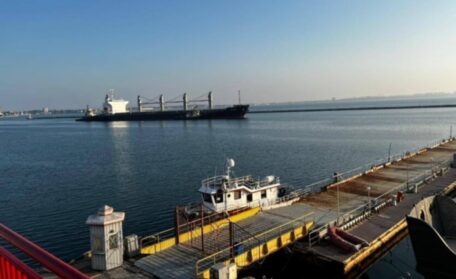 Tuesday, August 16, 2022
Another six vessels receive permission to export Ukrainian grain.
Another six cargo ships received permission to pass through the maritime humanitarian corridor in the Black Sea, reported VOA. Permits were granted by the Joint Coordination Center (JCC). Two of these vessels, MV Kafkam Etler and MV Zelek Star, have already been inspected in the Sea of ​​Marmara and can proceed to Chornomorsk for loading. The inspection of the remaining four vessels – MV Great Arsenal, MV Zumrut Ana, MV Ocean S, and MV Kubrosliy – is scheduled for August 15. In the event of a successful inspection, they will also go to the Chornomorsk Seaport to load freight. All inspection participants must coordinate with military and other relevant authorities. This is necessary to ensure the safe passage of commercial vessels within the Black Sea Grain Initiative framework.