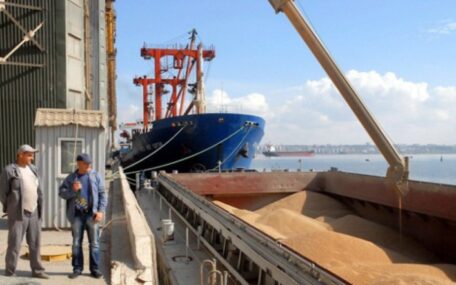 Wednesday, September 21, 2022
Analysts reported a two-fold increase in exports through the Black Sea ports.
During the seventh week of operation of the grain corridor, from September 12 to 18, around 1.1 million tons of agricultural products were exported through sea ports in the Odesa region. This is two times higher than the same indicator from the previous week. It is noted that over the week, there were 18 more vessels loaded than in the previous week. During this period, the largest export volumes were 33% – wheat exports, 32% – corn, and 13% – rapeseed. Ukrainian products were sent to the following countries: Spain, Italy, Romania, Turkey, China, Israel, Egypt, Djibouti, and Libya. Since the grain corridor opened on August 1, 3.7 million tons of grain have left Ukrainian ports.