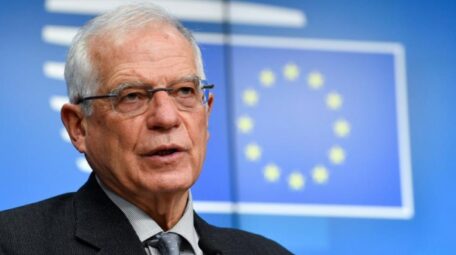 Wednesday, September 21, 2022
Borrell has announced the creation of an EU military aid mission to Ukraine in October.
The EU will consider Ukraine's needs when determining the format of the EU military assistance mission to Ukraine. According to EU High Representative Josep Borrell, the solution's development is progressing quite quickly by European standards. Ministers reached a political agreement on this mission during an informal meeting at the beginning of September and will consider concrete proposals on the mission's format during the formal meeting of the EU Council of Ministers in October. The high representative of the EU emphasized that all of the EU ministers agreed on the need for continued military aid to Ukraine. It will be provided through the intergovernmental European Peace Fund, which is used to finance the supply of arms.