According to AmCham Ukraine, most businesses in Ukraine have kept working, even after 50 days of the war.
Wednesday, April 20, 2022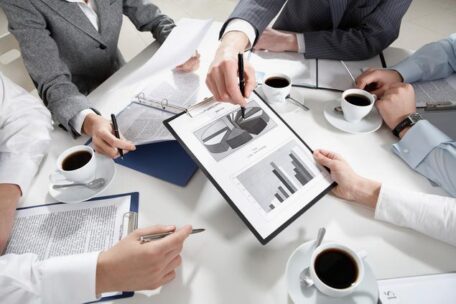 According to a survey, "Doing Business during War in Ukraine. Week 8", 41% of AmCham Ukraine member companies are fully operational, 50% continue to partially work, 29% have relocated within Ukraine, and 19% have relocated outside Ukraine. 15% of businesses had to close offices in some regions, and 2% had to shut down completely. The AmCham members were asked to identify what their companies were doing differently during the war to continue operations. 52% indicated they had to reshape business models, 40% – implemented cost-cutting efforts, and 20% – launched new business directions or services. 17% – took projects from their parent offices in other countries, 13% – searched for new clients outside Ukraine, 9% – searched for financing in different countries. Unfortunately, 2% of members were forced to sell assets. Only 17% indicated they had no changes at all.
Support UBN team