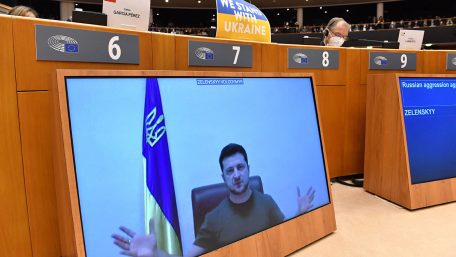 Friday, March 25, 2022
Zelenskyy proposes three directions of action for the war in Ukraine to the G7.
 The President of Ukraine, Volodymyr Zelenskyy, offered the G7 countries three paths of action in connection with Putin's war against Ukraine. The first is to tighten sanctions against Russia "weekly" until Russia stops. Secondly, he calls for creating a new system of security guarantees for Ukraine and the entire Eastern European region – "real, effective guarantees that can stop any aggressor in 24 hours." "We propose the creation of U24. This is what the world really needs – not only to stop or prevent a war, but also to help disaster-stricken states that need support during a pandemic and are facing migration or food crises. The world needs new effective alliances and guarantees," said Volodymyr Zelensky. The third is the reconstruction of Ukraine after the end of the war and the restoration of its economy.