Zelenskyy meets with the Austrian President and asks to relocate businesses from Russia to Ukraine.
Thursday, February 2, 2023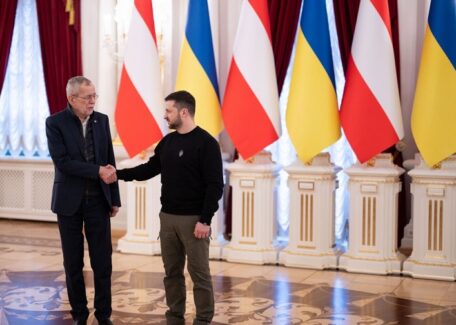 Following a meeting with Austrian President Alexander Van der Bellen in Kyiv, President Volodymyr Zelenskyy called on Austrian businesses to abandon cooperation with Russia as an aggressor country and start doing business with Ukraine instead. At a joint press conference, Zelenskyy said that he and Alexander Van der Bellen discussed bilateral cooperation at the EU level and emphasized the need to introduce further sanctions against the Russian Federation. Zelenskyy also called on all Austrian businesspeople to increase collaboration with their Ukrainian colleagues in the reconstruction of the state and the rebuilding and modernization of the energy infrastructure. During the visit, the Austrian president visited Bucha and announced the allocation of €5M for restoring damaged energy infrastructure.
Support UBN team