Zelenskyy calls on Europe to abandon Russian oil as soon as possible.
Wednesday, March 30, 2022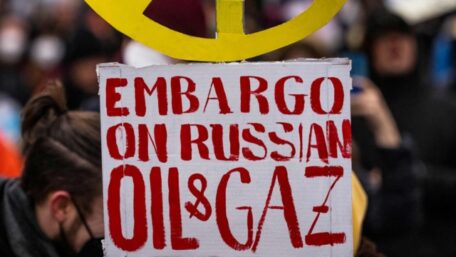 President of Ukraine Volodymyr Zelenskyy called on Europe to give up Russian oil as soon as possible during a speech to the Danish parliament. "Long before this war, it was obvious that humanity should reduce the use of fossil fuels. The era of coal and oil has caused very substantial harm to the environment and our planet. Green technologies and green energy have become a logical and fair answer to this challenge. European policy is already aimed at reducing the consumption of environmentally hazardous resources. However, the Russian aggression against Ukraine in combination with these European principles has served to accelerate the green transformation on the continent. Therefore, Europe must give up Russian oil. To give it up as soon as possible," Zelenskyy said.
Support UBN team