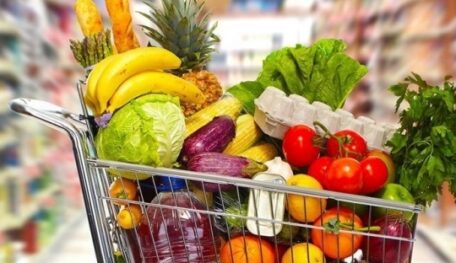 Monday, November 7, 2022
World food prices are decreasing for the seventh month in a row.
The FAO Food Price Index, which tracks monthly changes in the international prices of a basket of commonly traded food commodities, averaged 135.9 points during October, negligibly below its level in September by 0.4%. With the latest update, the index stood at 14.9%, down from its all-time high recorded in March 2022, while it remained 2% above its level in October 2021. The FAO Cereal Price Index increased by 3% during the month. World wheat prices rose by 3.2%, mainly reflecting uncertainties related to the Black Sea Grain Initiative and a downward revision for supplies in the US. International prices of coarse grains have increased by 3.5% from September, with maize prices rising even more due to lower US and EU production prospects. The Vegetable Oil Price Index declined by 1.6% in October and stood nearly 20% below its level the previous year. The FAO Dairy Price Index dropped by 1.7%, with the prices of all dairy products covered down since September. The FAO Meat Price Index was down 1.4% in October compared to September, with international ovine, pig, bovine, and poultry meat prices all declining on broadly subdued global import demand and increasing exportable supplies.