White House Offers Support to Ukraine Following Cyberattack.
Monday, January 17, 2022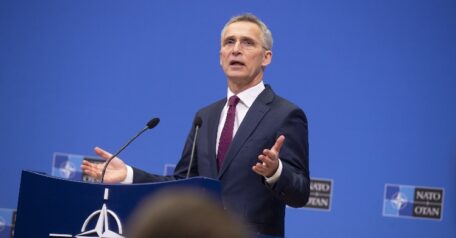 On Friday, the White House reached out to Ukraine to offer its support after several Kyiv government agencies suffered a cyberattack as tensions simmered between Russia and Ukraine. A White House National Security Council (NSC) spokesman has offered whatever support it can provide as it assesses the attack's impact, reported VOA. European Union officials also condemned Friday's cyberattack and pledged to use EU resources to assist the nation. NATO Secretary-General Jens Stoltenberg said the alliance's cyber experts have been exchanging information on the current malicious cyber activities with their Ukrainian counterparts. Ukraine plans to sign an agreement on enhanced cyber cooperation, which will include giving Ukraine access to NATO's malware information-sharing platform.
Support UBN team