US senators from both parties are pressuring the Pentagon to provide F-16s to Ukraine.
Thursday, March 16, 2023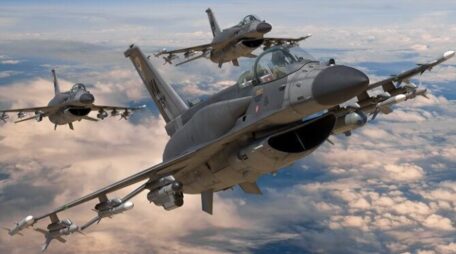 According to Politico, a letter from eight senators to US Defense Secretary Lloyd Austin demands an assessment of the various factors that are necessary to transfer the F-16 to Ukraine successfully. According to the senators, Russia's war against Ukraine "is now at a critical stage," and F-16 fighters can give Kyiv an advantage and change the situation on the battlefield. The letter was initiated by Democratic Senator Mark and signed by several Democrats and Republicans. They asked where the US can get F-16 fighters for transfer, either from new production or existing stocks. Moreover, lawmakers asked what impact the F-16 will have on the war and how quickly Ukrainian pilots could learn to operate them. As the newspaper writes, bipartisan efforts are underway that aim to persuade the Biden administration to transfer F-16s or similar aircraft or encourage other countries to do so.
Support UBN team