US announces $800M more in weapons for Ukraine.
Thursday, April 14, 2022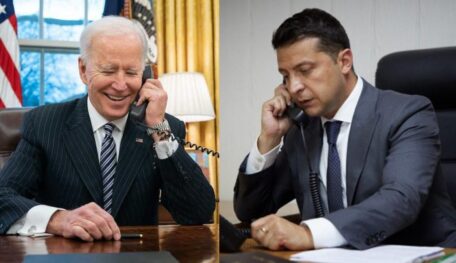 On Wednesday, President Joe Biden said he spoke with Ukrainian President Volodymyr Zelenskyy to share that he was authorizing an additional $800M in weapons, reported nbcnews.com. "This new package of assistance will contain many of the highly effective weapon systems we have already provided and new capabilities tailored to the wider assault we expect Russia to launch in eastern Ukraine," Biden said. One of the officials said final determinations were still being made about the mix of equipment. However, a senior congressional aide said the announcement detailing the equipment to be sent to Ukraine would likely include heavy ground artillery systems, including howitzers.
Support UBN team