Ukrainian seaports shipped 4 mln tons of corn in November.
Friday, December 17, 2021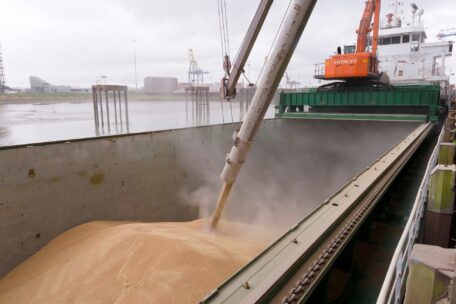 According to the monitoring reports by APK-Inform Agency, in November 1-30, 2021, the seaports of Ukraine increased the export volumes of major grain crops. Thus, the seaports shipped 6.7 mln tons of grains for exports in the reporting period, up by 24.1% compared to the previous month's volumes (5.4 mln tons). On the other hand, the wheat shipments totaled 2.2 mln tons in the reporting period, down by 34.4% compared to last month. Corn exports increased by three times to 4 mln tons, and barley shipments were down by 34.1% to 0.46 million tons.
Support UBN team