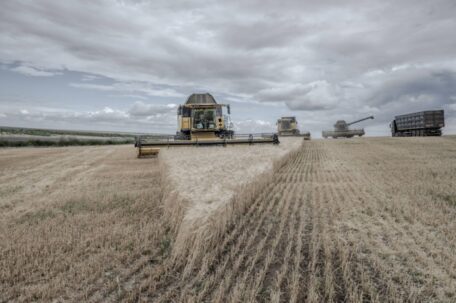 Tuesday, November 8, 2022
Ukrainian farmers will receive UAH 917M in support from the EU.
At the beginning of September, the Ministry of Agrarian Policy announced a program to support producers of two types of agricultural products: cultivators of farmland and dairy farmers. 13,960 Ukrainian farmers have already become participants in the program, the ministry noted. Applicants will be paid a total of UAH 917M ($25M). In particular, 10,592 those receiving a farm subsidy per unit of cultivated agricultural land will receive UAH 769M for a total area of ​​248,000 hectares. In addition, another UAH 148M will be distributed among 3,368 participants to maintain 27,864 cows. It is noted that more than 15,000 applications are still being processed. The program is financed by EU budget support amounting to UAH 1.5B ($41M).