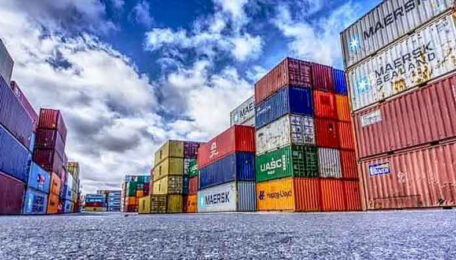 Friday, August 12, 2022
Ukrainian exporters are most interested in five foreign markets.
Ukrainian manufacturers are most interested in exporting their products to the markets of five countries: Poland, Germany, the USA, France, and Romania, stated Minister of Foreign Affairs Dmytro Kuleba. As of August, 156 exporting companies registered in the NAZOVNI platform sent almost 700 applications for export requests. The five  countries with the most interest to exporters are Poland – 42 applications, Germany – 38 applications, the USA – 35 applications, France – 24 applications, and Romania – 24 applications. Also, 110 applications for market analysis were received from companies that currently do not know exactly where they should export their products. The NAZOVNI service team analyzes potential markets for applicants and provides recommendations and action plans. NAZOVNI is a Ukrainian business globalization service that promotes goods and services abroad with the assistance of Ukrainian diplomatic institutions.