Ukrainian Eurobonds have continued to fall in price for the last six weeks.
Monday, July 4, 2022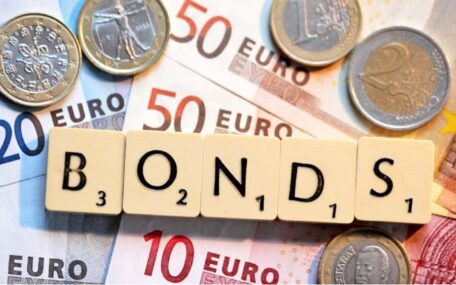 Last Friday, Ukrainian Eurobonds rose by an average of 1.7%, but overall, they lost 8.1% in value for the week. According to Bloomberg, among the dollar-denominated Eurobonds, the shortest papers maturing in September this year fell the most in price – by 13.5%, to 54.4% of their face value. Still, due to the proximity of the maturity date, the rate on them jumped to 537.1% per annum against 336 .6% per annum a week earlier. The price of securities maturing in 2023 fell by 7.9% – to 33.3% of the face value, and the rate, as a result, rose from 124.3% to 139.1% per annum. All other Ukrainian Eurobonds are quoted from 25.7% to 27% of the face value, which is on average 2.3% lower than a week ago. As a result, the interest rate on Eurobonds maturing in September 2024 increased to 91.7%, in 2025 – to 66%, in 2026 – to 52.4%, and in 2027 – to 45.5% per annum.
Support UBN team