Ukraine will receive more than 150 Leopard tanks from its allies.
Thursday, March 16, 2023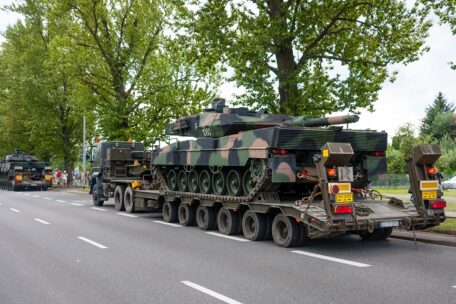 During an online Rammstein meeting, US Defense Secretary Lloyd Austin said Ukraine will receive 150 Leopard tanks from nine countries. At the same time, Rheinmetall director Armin Papperger said earlier that the plant is repairing 150 Leopard tanks – 50 Leopard 2 tanks and 100 Leopard 1 tanks and plans to purchase 36 Leopard 2 from Switzerland and 96 Leopard 1 tanks from the Swiss company, Ruag. Moreover, Rheinmetall purchased an unknown number of tanks in Italy in order to modernize them. However, despite receiving 117,575 units of modern weapons and ammunition from international partners, Ukraine's military still lacks long-range precision munitions, artillery shells, and drones to defeat the occupying army.
Support UBN team