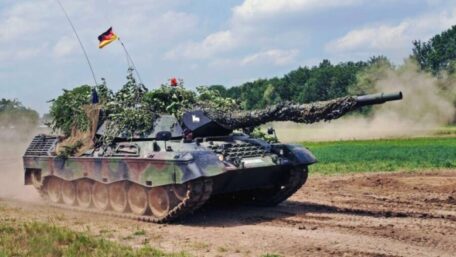 Thursday, August 25, 2022
Ukraine will receive a new €500M military aid package from Germany.
The German government has decided to provide Ukraine with a new military aid package totaling €500 million, Bloomberg reported. German Chancellor Olaf Scholz completed the coordination of the planned supply of additional weapons and ammunition to Ukraine. As part of this package, Ukraine will receive ammunition, devices for combating drones, and armored evacuation vehicles in the coming weeks. "We have launched a new package, including advanced air defense systems, missile launchers, tons of ammunition, anti-drone equipment, and armored recovery vehicles," the German chancellor said. The first part of the aid package is expected to arrive in Ukraine in the coming weeks. However, the remainder of the aid will be delivered in 2023.