Ukraine will receive a €31M loan to reconstruct bridges in the Kyiv region.
Wednesday, April 19, 2023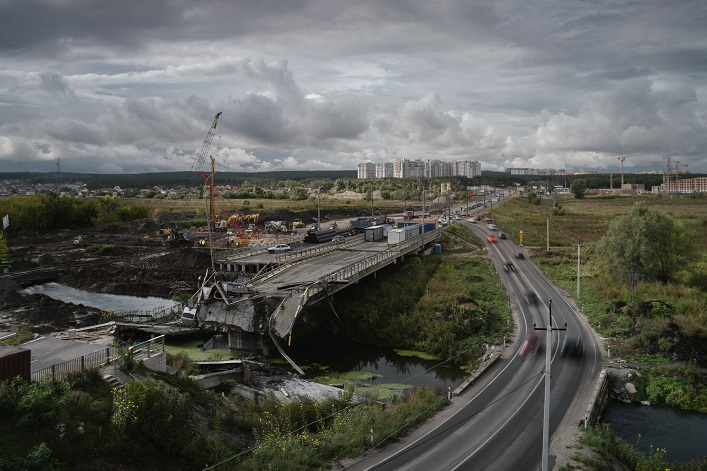 According to the head of the Ukrainian government, Denys Shmyhal, these funds will be provided by CityBank and spent on rebuilding six bridges and overpasses in the Kyiv region. The Prime Minister said this will improve logistics and contribute to the return to normalacy of life in the de-occupied territories.
In total, 24 man-made structures were destroyed in the Kyiv region during the Russian occupation. During the year after liberation, 20 temporary crossings were built near the destroyed bridges, but not all of them could withstand constant traffic loads. Therefore, the Reconstruction Agency began to rebuild individual bridges, in particular on the routes M-03 Kyiv – Kharkiv – Dovzhanskyi, and M-06 Kyiv – Chop and M-07 Kyiv – Kovel – Yagodin.
Support UBN team