Ukraine receives an additional batch of military aid.
Thursday, April 21, 2022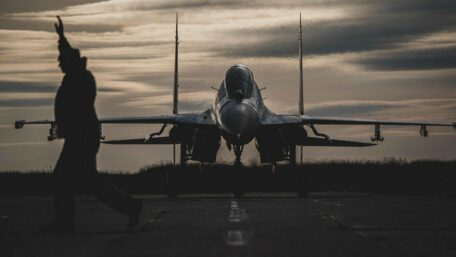 Ukraine's partners have provided Kyiv with another batch of military aircraft and spare parts to repair existing aircraft that have been damaged or rendered inoperable, announced a spokesman for the US Department of Defense, John Kirby. Kirby did not specify which countries provided the planes to Kyiv but acknowledged the fact of new deliveries, adding that Ukraine now has more combat-ready fighters than two weeks ago. The situation may soon improve even more. The United States has announced plans to hand over Russian-made helicopters to Ukraine, previously intended for Afghanistan. On Tuesday afternoon, the leaders of the United States, Britain, Canada, and other leading Western powers promised to send additional artillery to Ukraine amid Russia's full-scale offensive in Donbas. At the same time, the Air Force of the Armed Forces of Ukraine has confirmed that it has received spare aircraft parts and components from its Allies, however, no new aircraft have been reported to have been received.
Support UBN team