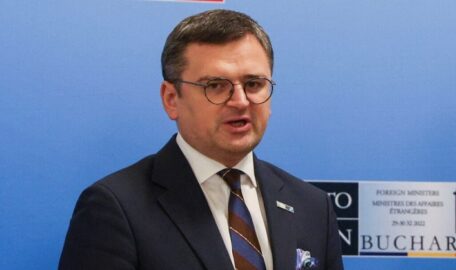 Tuesday, January 24, 2023
Ukraine is at the final stage before receiving Leopard 2 tanks.
Minister of Foreign Affairs Dmytro Kuleba believes that Ukraine is a half-step away from concluding the issue of receiving German Leopard 2 tanks, the transfer of which was one of Kyiv's main demands. "We have already received the British Challenger, which we were once told was impossible. We are also already receiving French tanks, but only light ones. However, we know that France is considering the provision of heavy Leclerc tanks. Moreover, I do not doubt that the Leopard will reach us very soon and that we are in the final stage of negotiations," said the head of the Ministry of Foreign Affairs. He expressed confidence that Berlin will change its position regarding the issue of providing tanks to Ukraine due to similar issues regarding the supply of other types of weapons.