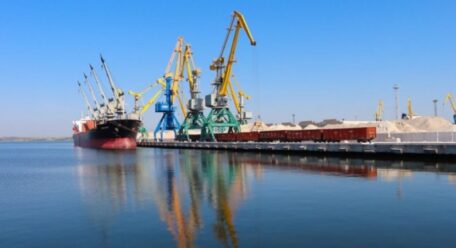 Tuesday, June 21, 2022
Ukraine has not yet made progress in unblocking maritime grain exports.
 Volodymyr Zelenskyy stressed that in the current naval blockade conditions, Kyiv is trying to establish food exports by rail and through the ports of neighboring countries. Still, these have less capacity and are more expensive. Addressing this issue to the African Union Commission via video link on Monday, the Ukrainian President said Africa had been taken hostage by those who started the war against our country. Zelenskyy warned the global food crisis will continue if this colonizing war continues, affecting the lives of as many as 400 million people worldwide who depend on Ukrainian exports. Ukraine is currently attempting to build new supply logistics, but 25 million tons of grain remain on hold as Russia continues blocking Ukrainian ports.