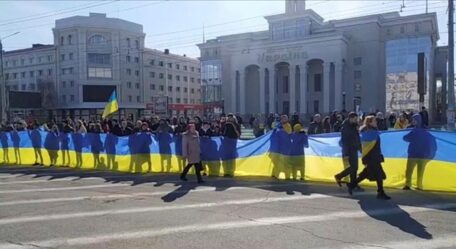 Monday, November 14, 2022
Ukraine has liberated Kherson, but the city is destroyed.
Kherson, which was occupied at the beginning of March, returned to Ukrainian control on November 11. The occupiers destroyed the city's energy system and many other regional settlements' infrastructure. According to the head of DTEK Energy, Dmytro Saharuk, Ukraine's largest energy company will try to restore electricity in the de-occupied part of the Kherson region as soon as possible. Saharuk notes that after the de-occupation of the Kyiv region, it took 30 days to restore the power system. According to estimates, restoring infrastructure in the Kherson Region will take a similar amount of time. On November 12, Sakharuk announced that DTEK and Khersonoblenergo have begun to repair the energy infrastructure in Kherson and the surrounding region.