Ukraine has applied for accession to the OECD.
Wednesday, July 6, 2022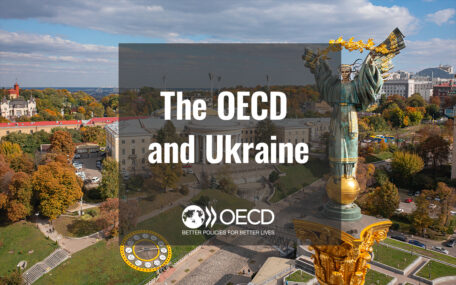 In Lugano, Switzerland, Prime Minister Denys Shmyhal submitted Ukraine's application for joining the Organization for Economic Cooperation and Development to Secretary-General Matias Korman. According to Shmyhal, continued support, future work on Ukraine's recovery, and accession to the EU will be based on the completion of structural reforms in Ukraine, an area where OECD support is of fundamental importance. He also emphasized that Ukraine shares all the goals and values ​​of the organization and seeks to join it as quickly as possible. The prime minister believes that Ukraine's membership in the OECD is one of the cornerstones of Ukraine's successful recovery and development.
Support UBN team