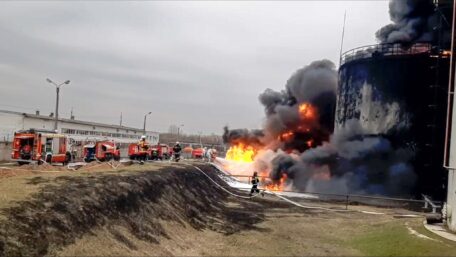 Wednesday, April 27, 2022
Ukraine can legitimately attack targets in Russia.
 The Minister for the Armed Forces of the United Kingdom, James Heappey, stated that Ukraine could "quite legitimately" attack facilities in Russia. "The fact is that Ukraine was a sovereign country that lived peacefully within its borders, and then another country decided to violate those borders and bring 130,000 troops to their country. This started a war between Ukraine and Russia, and in the war, Ukraine must strike deep into the enemy territory to attack its logistics lines, fuel supplies, ammunition depots, and this is part of the war," James Heappey said. In return, Russia's defense ministry has warned of an immediate "proportional response" if Britain continues its "direct provocation" of Ukraine to strike targets in Russia, reported Reuters.