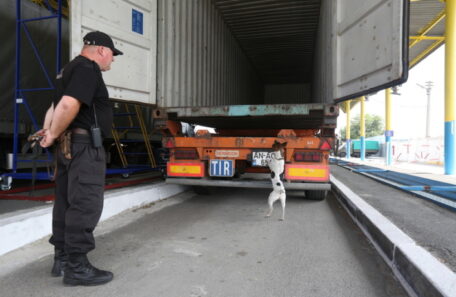 Tuesday, June 7, 2022
Ukraine and Moldova will simplify border crossings.
 During a meeting in Odesa, Chairman of the State Customs Service of Ukraine Vyacheslav Demchenko and Director of the Customs Service of Moldova Igor Talmazan agreed to optimize their common border crossings, reported the State Customs Service. During the meeting, heads of customs agreed to optimize the load on existing customs infrastructure by redirecting some vehicles from busier to less congested checkpoints and will consider expanding the list of checkpoints where phytosanitary and veterinary control operate on both sides of the border. It was also agreed to simplify entry into Moldovan territory for trucks without special permits and to establish cooperation between both countries' brokers' associations to speed up customs clearance.