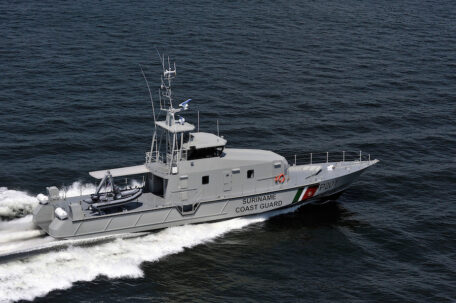 Thursday, December 2, 2021
Ukraine and France will build five ships in Mykolayiv.
Ukraine and France have signed a contract to construct five vessels for the State Border Guard Service. Locally, production will take place in Mykolayiv by the Ukrainian company Nubilon, announced by the Ministry of Internal Affairs of Ukraine. The first ship will be launched in Odesa on December 9.