UK Prime Minister Boris Johnson Resigns.
Friday, July 8, 2022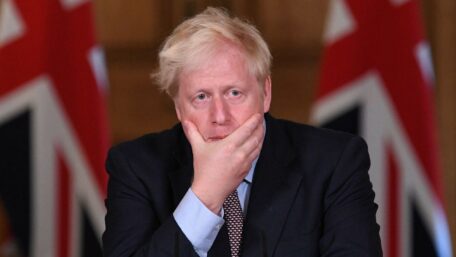 Boris Johnson has resigned following a revolt within his Conservative Party, saying in an address to the nation that the process of choosing a new prime minister "should begin now." Recently, Boris Johnson has been engulfed in a series of scandals that forced even his most stalwart supporters to abandon him. Ukrainian President Volodymyr Zelenskyy called British Prime Minister Boris Johnson "a true friend of Ukraine," adding that he is confident that the UK's policy toward Ukraine won't be changing any time soon, despite Johnson's resignation. The UK Defense Secretary, Ben Wallace, who has been performing competently in Britain's response to Russia's invasion of Ukraine, is the favorite to succeed Johnson.
Support UBN team