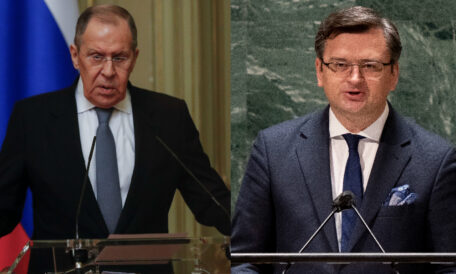 Friday, April 1, 2022
Turkey talks about a possible meeting between Kuleba and Lavrov.
Turkey is trying to organize a meeting between the foreign ministers of Russia and Ukraine to negotiate an end to the war, continuing the last discussions in Istanbul, reported Hurriyet Daily News. "A high-level meeting is possible, at least at the level of foreign ministers, in a week or two," said Turkish Foreign Minister Mevlut Cavusoglu. The last meeting between Ukrainian Foreign Minister Dmytro Kuleba and Russian Foreign Minister Sergei Lavrov on March 10 in Turkey did not bring any results.