The Zhytomyr Northern Bypass construction will be resumed.
Tuesday, January 25, 2022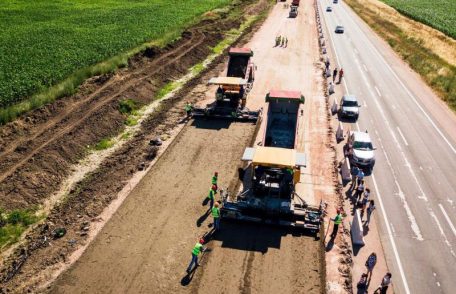 Zhytomyr has announced a tender for the reconstruction of the Northern Bypass, which is part of the Kyiv-Chop highway, announced the Zhytomyr Road Service. The construction section runs between Hlybochytsia and Ivanivka villages in the Zhytomyr district, with a total length of 22 kilometers. Previously, the construction had been suspended due to the termination of the contract with the Chinese company Sinohydro Corporation Limited two years ago due to a breach of contract and slow pace of work.
Support UBN team