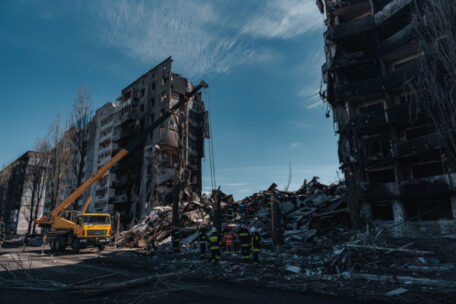 Monday, December 5, 2022
The World Bank has increased the reconstruction cost and Ukraine's GDP decline.
According to the Vice President of the World Bank, Anna Bjerde, the post-war reconstruction of Ukraine will cost about €500-600B. She recalled that the previous estimate, as of the beginning of June, was €350B. According to Bjerde, the reconstruction of Ukraine requires an extensive plan like the Marshall Plan, and it should combine public and private money. The vice-president of the World Bank noted that before the attacks on civilian infrastructure, the bank predicted a drop in Ukraine's GDP this year by 35%, but now this indicator may be higher – up to 40%. "Without infrastructure, there is no economy, and therefore, no tax revenues for the Ukrainian state. This is a very alarming situation," said Bjerde.