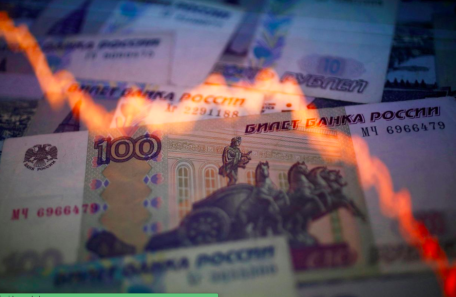 Wednesday, March 23, 2022
The war against Ukraine will damage Russia's economy more than the 1998 default.
 As a result of the invasion of Ukraine, the Russian economy will shrink by 8% in 2022, compared with the 1998 default that cost the country a 5.4% reduction in GDP, reported the Fitch agency. In addition, the agency forecasts 18% Russian inflation this year – the highest rate the country has had since 2002. By 2023, the growth rate of prices will slow to 15%. The agency predicts that the Central Bank of the Russian Federation will further raise the prime rate to curb inflation, and this year the rate may rise to 25%. During the same period, world GDP will grow by 3.5% instead of the previously projected 4.2%, reported the Fitch agency.