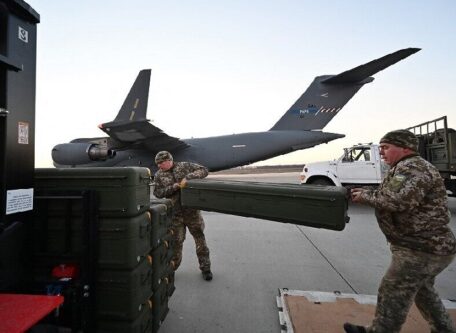 Friday, November 18, 2022
The US is running low on some high-end weapons for Ukraine.
 The strain on weapon stockpiles and the US industrial base's ability to keep up with demand is one of the key challenges facing the Biden administration, reports CNN. AUS government official said that stockpiles of certain systems are "dwindling" after nearly nine months of sending arms to Kyiv during the high-intensity war, as there's a "finite amount" of excess stock that the US has available to send. Among the weapons systems where there's particular concern about US supplies meeting Ukrainian demands are 155mm artillery ammunition and Stinger anti-aircraft shoulder-fired missiles, the sources said. Some sources also raised concerns about the US' production of additional weapon systems, including HARMs anti-radiation missiles, GMLRS surface-to-surface missiles, and portable Javelin anti-tank missiles. However, the US has moved to ramp up production for these and other systems.