The Ukraine-Russian war will end at the negotiation table after the meeting with Biden.
Friday, June 3, 2022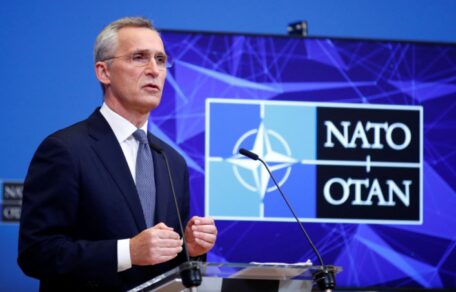 NATO Secretary-General Jens Stoltenberg said Thursday he had a productive meeting with US President Joe Biden, Vice President Kamala Harris, and national security adviser Jake Sullivan, reported CNN. According to Stoltenberg, "the assessment of the endgame of Russia's invasion of Ukraine is unpredictable, and therefore we simply must be prepared for the long haul." He added that it has become a "war of attrition, where the Ukrainians are paying a stiff price for defending their country on the battlefield" and "Russia is taking a high number of casualties." He also said that he believes the war will end at the negotiation table, and Ukraine continues to need NATO's support. It is well known that Putin wanted less NATO, and therefore he invaded Ukraine, but "he's getting more," Stoltenberg told reporters after the meeting.
Support UBN team