The Russian government has officially ordered its troops to evacuate from the west bank of Kherson.
Thursday, November 10, 2022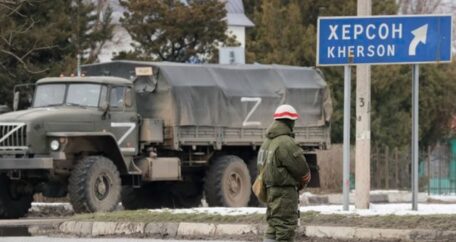 Russian Defense Minister Sergey Shoigu has ordered a withdrawal of Russian forces from the west bank of the Dnipro River in the Kherson region, reported the Russian state media. Shoigu's order comes as Ukrainian troops advance toward Kherson from two directions. As noted earlier this week, Russia completed moving civilians and government officials to the left bank of the Dnipro River. According to a local Ukrainian, the Russian forces have been destroying bridges across occupied parts of Ukraine's Kherson region west of the Dnipro River during the withdrawal. However, Mykhailo Podolyak, adviser to the head of the Office of the President of Ukraine, has expressed skepticism that Russian forces will leave the west bank of the Kherson region without a fight. Kherson is the first major Ukrainian city and the only regional capital that Russia had captured since the February invasion began.
Support UBN team