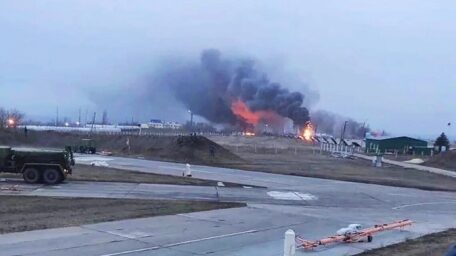 Monday, December 12, 2022
The Pentagon does not object to Kyiv striking military targets inside Russian Federation territory.
The US Department of Defense has become less concerned about the possibility of an escalation in the Russian-Ukrainian war and has given Ukraine the green light to strike targets in Russian Federation territory, according to the ISW. "A US Department of Defense source said that the Pentagon no longer insists that Ukraine should refrain from striking military targets in Russian territory. The Pentagon has changed its position following the recent increase in Russian missile strikes on Ukrainian civilian infrastructure. It has become less worried about the risk of escalation, including nuclear escalation, with Russia," the report said. Analysts also pointed out that international law allows Ukrainian forces to strike legitimate targets even in Russian territory, especially targets from which Russian troops attack Ukrainian civilian infrastructure.