The occupants have disrupted the work in humanitarian corridors.
Wednesday, March 16, 2022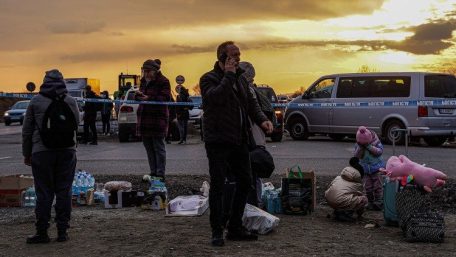 On Tuesday, the Russian occupiers failed to fulfill their commitments and did not stop shelling in the Kyiv region, thus disrupting the work in the region's humanitarian corridors, said President Volodymyr Zelensky. "Today, the humanitarian corridors have partially opened. The corridor from Sumy, Trostyanets, Lebedin, Shostka, and Konotop in Poltava works. The occupants have not stopped shelling and disrupted the work in the Kyiv region's humanitarian corridors," Zelensky said in a video message on Tuesday. He noted that a convoy with humanitarian aid intended for residents of Mariupol has remained blocked by the occupants for many days.
Support UBN team