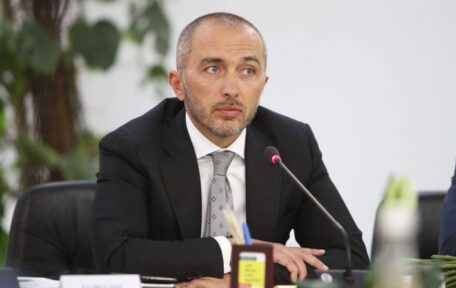 Tuesday, November 8, 2022
The new IMF mission to Ukraine will start on November 11.
The latest stage of negotiations with the IMF will take place during the IMF's second mission, set to begin on November 11, announced the head of the National Bank, Andrii Pyshnyi. Pishniy has only been in this position for a month, but he noted that interaction with the IMF is a basic priority during this period. According to Pishniy, the first substantial and constructive, though not simple, discussions took place in Vienna. Pyshnyi specified that these consultations concerned the entire spectrum of issues related to the macroeconomic situation, currency policy, credit-monetary relations, financial stability, and fiscal consolidation. The head of the NBU noted that the final agreements will be formulated based on the results of the second mission that will last until November 17.